Presenting yourself can be challenging in many aspects. One of the positive side is that is pushing you to know better yourself, and that a wonderful way to introduce the purpose of this website.
I've been exploring my inner world to have a better perspective of who I am.
Before to start travelling inside, I've been travelling few years into this outstanding outer world that surrounds us. People I met on my way, were putting me into the category of a "free spirit traveled girl". Yes that was the image I wanted to reflect and it did work pretty well. The reality was, that inside, I would definetly not feeling the same, feeling "chained of my misery". But the magic is that life brings you exactly what you need to grow, and this wonderful "misery" as I could call it, brought me to the path of Yoga. It's been quite challenging to etablish a discipline after years of chaotic lite style. But it was exactly what I needed to find the balance my soul was actually looking for.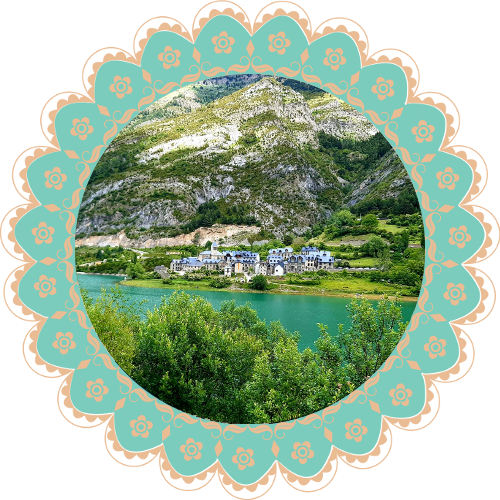 I started my Yogic journey in India in 2016 with a 200h Kundalini Yoga/Hatha Yoga. Such a incredible experience learning Yoga where the essence is from. My interest to live from Yoga started straight after and to perfecionate my practice I spent almost a year into an ashram in Romania learning the basics about Tantra. An ashram is a place where you dedicate your all time to your practice and the study of the yoga phylosophy. That was the most intensive part of the path but I feel incredibly grateful for this teaching. Being completely drawned into the world of Tantra has been a grace to start knowing myself, becoming in touch with my feelings and becoming aware of this imense power that is the creative energy. I started to realise how my erotic energy was the fuel of my transformation. And how this transformative power resides inside all of us.
I kept on going my inner journey in Barcelona, learning, discovering about myself as well through the practice of Yin Yoga and Nidra Yoga.
My inspiration exploded as I arrived in Zaragoza and started to teach. Exploring the world of Yin Yoga, Yoga Nidra, Hatha Yoga and mixing it with Tantric tools has been a revelation for my soul.
It took me few years, few yoga schools and few experiences to start teaching that life did teach me.
I felt that i was following that my heart was telling me, that my body would guide me, and what my spirit would ask for.
During this amazing travels around the world, I did explore as well the world of massage. From the Swedish to the Deep tissue, from the Ayurvedic to the Tradicional Mexican, and from the Chinese Acupressure to the Thai massage.
Graduated as Holistic Kinesiology therapist, I felt blessed to discover all the powerful technics to explore my innerself.
Combinating Yoga, massage and kinesiology has been my goal for the last 2 years.